Building & construction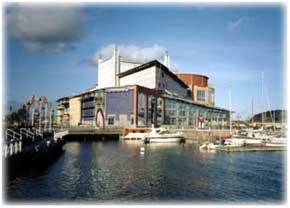 The Opera house of Gothenburg.


Damping of impact sound and impact sound transmission
Walking on a floor or a stage made from chipboard or plywood will create disturbing impact noise in the room and impact noise transmission to the apartment below.

Viscoelastic damping, by means of Swedac Damping glue DG-A 2, of the floor panels will lead to a noise reduction in the order of 10 dB.


SWEDAC ACOUSTIC | Hildedalsgatan 26 A | S-417 05 Göteborg | SWEDEN
Tel: +46(0)317441890 | Fax: +46(0)31229960 | E-mail: mailto:swedac-acoustic@swipnet.se
Homepage: http://www.swedac-acoustic.se/ | Copyright: X-site Media