Sound absorption material
Film-faced absorption FA
Oil and water proof sound absorption Polyethylene foam with barrier film of 0.025 mm polyurethane.
Use:
Engine compartment lining in cars, tractors, trucks, construction machinery, boats, compressors etc. May be used in any area where there is a need for oil and water proof absorption.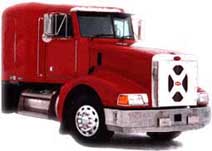 Faced Absorption PA
Polyethylene Sound Absorber faced with 4 % perforated vinyl.
Use:
Intended for use in areas where appearance and durability is important, for example in control room areas.
Absorption Foam UAR
Recycled Foam Absorber without facing.
Use:
Intended for use in areas where there are no problems from oil or water and where appearance is not important. Also finds use in floating floor constructions.


SWEDAC ACOUSTIC | Hildedalsgatan 26 A | S-417 05 Göteborg | SWEDEN
Tel: +46(0)317441890 | Fax: +46(0)31229960 | E-mail: mailto:swedac-acoustic@swipnet.se
Homepage: http://www.swedac-acoustic.se/ | Copyright: X-site Media