Vehicles
Buses and railway coaches
Inadequate transmission loss of the floor is often the prime cause of a poor sound insulation in a bus or railway coach. Floors are frequently only of single thickness and made from plywood to an overall thickness of 20 - 30 mm. Such materials are relatively low in weight (650 - 750 Kg/m3) and very stiff, resulting in a low coincidence frequency, low transmission loss and high radiation of structure borne sound.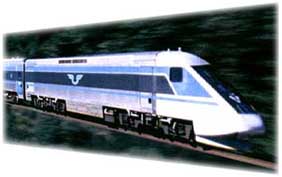 In order to improve the acoustic properties, a thin layer of Damping glue DG-A2 or Viscoelastic sheet VS sandwiched between two layers of plywood can be used to improve the acoustic performance comparable with the characteristics of the heavy and expensive conventional solutions.

Vehicle bodies


Vehicle bodies may be internally sprayed with Damping compound
DC-P 5 to reduce resonant vibrations.

Vehicle body components for trucks, coaches, vans and cars, pressed or drawn in Swedac PVP sheet metal, offer better damping and less transmission of noise from other components.

By introducing Damping sheet DS or Damping compound DC-P 5 in floor and panels that are the predominant source of noise it is possible to save space, weight and money.

Fork-lift trucks and off-highway equipment


Cabin noise as well as external noise is reduced by Swedac Noise barriers and Swedac Sound absorber.


SWEDAC ACOUSTIC | Hildedalsgatan 26 A | S-417 05 Göteborg | SWEDEN
Tel: +46(0)317441890 | Fax: +46(0)31229960 | E-mail: mailto:swedac-acoustic@swipnet.se
Homepage: http://www.swedac-acoustic.se/ | Copyright: X-site Media